ONE PRICE  ( seller will pay commissions )  
Dear  company office  
buyer for crude oil  is available  what seller  must do
Buyer 1  CIF  , maybe FOB  ,

procedure  :

1/ seller fill document from END buyer refinery and send offer  over fax to refinery

seller must pay commsisn  for my company

NCND with seller  , offer unter penalty , passport ,

one price  ( one invoice from seller  , &  seller will pay commission  )  
Buyer 2  CIF  
Please be kindly informed that in case of interest in crude oil deliveries to any of the XXX  refineries, you are kindly requested to present us a spot offer consisting of the below mentioned elements:
1.         full crude oil assay,
2.         volume (single cargo),
3.         delivery basis (preferably CIF or DES as per Incoterms 2000),
4.         delivery window,
5.         price formula,
6.         pricing period,
7.         payment conditions.
More importantly at this stage, please do provide us with the following documents:
1.       Memorandum of Association;
2.       Articles of Association (Articles of Incorporation);
The two above relate to the constitution of a company (otherwise called the Articles of Organization).
3.       Extract from the Trade Register (the Register of Legal Entities)
4.       Registration Certificate (Certificate of Good Standing);
5.       Power of Attorney;
6.       VAT registration number;
7.       Recent financial record.
Also please do present us information about the company you represent / crude oil owner, especially recent financial record, information about shareholder structure, main counterparties, and experience in crude oil trading.
Only such a complete offer can be properly assessed by us.
Let me also point out that XXXX  does not pay any commission and is not interested in signing term agreements with companies we have had no positive history of cooperation.
Buyer 3  CIF   -------- i am not sure that thay will now purchase
Introduction or Brief  ( history , record , relationship with countrparties  )
Suporting Document
1/ Finance report ( latest 3 years audited statements  )
2/ Licence / Certificate of Registration
3/ Relationship with headquarters
4/ Bank account information
5/ S&P Moddy*s ratings
6/ Parents company information
7/ Other Contacts
Operations :
8/ Other available informations
##############
http://en.wikipedia.org/wiki/European_Union_value_added_tax
http://de.wikipedia.org/wiki/Mehrwertsteuer
Sindelar
skype  rudolfsindelar@aim.com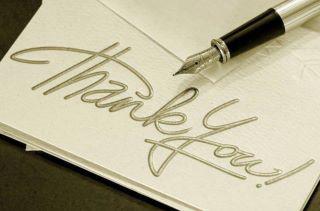 Admin




Posts

: 316


Join date

: 2012-10-23




---
Permissions in this forum:
You
cannot
reply to topics in this forum