From buyer :
COMMODITY: White beet root sugar

-COLOR : White
-POLARIZATION AT 20OC : 98,8 % MIN
-ASH CONTENT: 0.04% MAX.
-MOISTURE : 0.04% MAXIMUM
-REDUCING SUGAR : 0.05% MAXIMUM BY WEIGHT
-PB CONTENT: 1 PPM MAXIMUM
-AS CONTENT: 1 PPM. MAXIMUM
-CU CONTENT: 3 PPM. MAXIMUM
-HPN STAPH AUREUS : NIL (1000 MC)
-SUBSTANCE : CRYSTALS
-SOLUBILITY : 100% DRY AND FREE FLOWING
-SEDIMENTS : NONE
-GRANULATION : MEDIUM TO FINE
-MAGNETIC PARTICLES : 4 MG/KG MAXIMUM
-SO2 CONTENT: MG/KG 0,327 MAX.. 10

-RADIATION : NORMAL (CS-137 AT % § BQ PER KG)
-CROP: CROP IS 2012 OR LATER
-CERTIFICATION : EUR 1, T2L


-ORIGIN: Europe
-QUANTITY: 100.000 x 12 Months state EU ( Bulgaria or Romania ) or any Quantity min 2.000 MT up to 100.000 MT
-USE PACKAGE: The packing will be in BAGS of 50 kg
-PRICE : CIF xxx
USD/ PerMetric tons
-PAYMENT: Irrevocable L/C at sight form(Trasferable)
-INSPECTION: Quality, quantity and wight by SGS Certificate agencies or equivalent at port of
loading
-SHIPPING TO : XXXXXXXXXXXXXXXXXXXX
Validity: (15) fifteen working days from issued this LOI
MAIN PRELIMINARY PROCEDURAL STEPS OF NEGOTIATION :
• Buyer /(End Buyer's Mandate, if any) sends to XXXXXX (as Seller) a LOI (this document),
• Seller issues FCO and buyer return signed FCO,
• Seller makes and send standard draft contract to the Buyer,
• Seller & buyer return standard draft contract,
• Buyer's bank issues non- operative SBLC 1 month value for 1 year order 100.000 MTx12 months, extendable till 5 years,
• Origin: Seller's option,
• Packing: in Bulk
• Port of discharge: CIF ASWP& EU Sea port,
• Inspection: by International Surveyor Agency at loading port by SGS(SGS+ISCC),
• Buyer's bank must be exactly top 25 prime banks.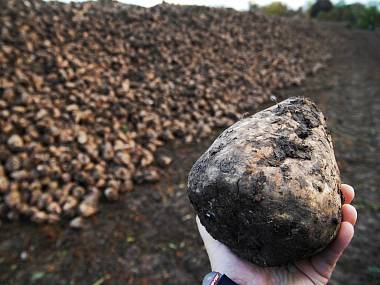 Admin




Posts

: 390


Join date

: 2012-10-23




---
Permissions in this forum:
You
cannot
reply to topics in this forum