Cables de poder
Los cables de alimentación están diseñados para transmitir y distribuir
potencia en instalación estacionaria para tensión alterna nominal
660 V y tensión nominal DC 1000 V.
Cables para bombas eléctricas sumergidas en aceite
Los cables para bombas eléctricas sumergidas en aceite están diseñados para
alimentar energía eléctrica a los motores eléctricos de la producción de petróleo,
motor de agua y transmisión de líquido desde los pozos
tanques y estanques.
Cables piloto
Los cables piloto están diseñados para conexión fija a dispositivos eléctricos,
aparatos y conjuntos de abrazaderas de aparamenta eléctrica para
tensión alterna 660 V y 1.000 V
Cables de control
Los cables de control para sistemas de control, guiado y señalización son
diseñado para transmitir señales eléctricas y distribuir energía eléctrica
en circuitos de guiado, control, señalización y comunicación,
Conexión entre dispositivos para tensión nominal CA de 250 a 1000 V.
Cables de pequeño tamaño
Los cables compactos están diseñados para tendido fijo, montaje de circuitos.
de guía, señalización, comunicación, conexión entre dispositivos
para tensión alterna nominal 500 y 1000 V
Montaje de cables, alambres y cordones
Los cables de montaje, alambres y cordones están diseñados para instalación fija
de dispositivos eléctricos.
Cables e hilos para instalación
Los alambres y cables de instalación están diseñados para
colocación estacionaria de operación permanente en iluminación y
circuitos de potencia, así como para el montaje de dispositivos eléctricos
y maquinaria con voltaje CA nominal de 450 y 750 V con el
frecuencia hasta 400 Hz.
Bobinado de cables para electricidad sumergida en agua
motores
Los cables están diseñados para el bobinado de estatores en inmersión.
motores llenos de agua.
Cables de radiofrecuencia
Los cables de radiofrecuencia están diseñados para transmitir radio y video
señales en el rango de ondas métricas a centimétricas.
Cables de medida
Cables de medida, resistencia al calor y a la radiación, diseñados
para transmitir señales de bajo nivel, así como sistemas de almacenamiento de datos
y líneas de conexión de unidades dentro de los detectores de estaciones nucleares
y control térmico, incluida la zona de contención de Nuclear
estaciones.
Power cables
Power Cables are designed to transmit and distribute electric
power in stationary installation for rated alternating voltage
660 V and DC rated voltage 1000 V.
Cables for oil submerged electrical pumps
Cables for oil submerged electrical pumps are designed to
feed electrical power to the electrical motors of oil prodtion,
water-engine and liquid transmission from the bores pits,
tanks and ponds.
Pilot cables
Pilot cables are designed for fixed connection to electric devices,
apparatus, and electric switchgear clip assemblies for rated
alternating voltage 660 V and 1,000 V
Control cables
Control cables for systems of control, guidance and signaling are
designed to transmit electrical signals and distribute power energy
in circuits of guidance, control, signaling and communication,
inter-device connection for rated AC voltage from 250 to 1000 V.
Small-sized cables
Compact cables are designed for fixed laying, assembly of circuits
of guidance, signaling, communication inter-device connection
for rated alternating voltage 500 and 1000 V
Mounting cables, wires and cords
Mounting cables, wires and cords are designed for fixed installation
of electrical devices.
Cables and wires for installation
Installation wires and cables are designed for electric with
stationary laying of permanent operation in illumination and
power circuits as well as for the erection of electrical devices
and machinery with rated AC voltage 450 and 750 V with the
frequency up to 400 Hz.
Winding wires for water submerged electrical
motors
The wires are designed for winding of stators in submerged
water filled motors.
Radio-frequency cables
Radio-frequency cables are designed to relay radio and video
signals in the range from meter up to centimeter waves.
Measuring cables
Measuring cables, resistance to heat and radiation, designed
for transmitting low level signals, as well as data storage systems
and unit connection lines inside Nuclear station detectors
and thermal control, including containment area of Nuclear
stations.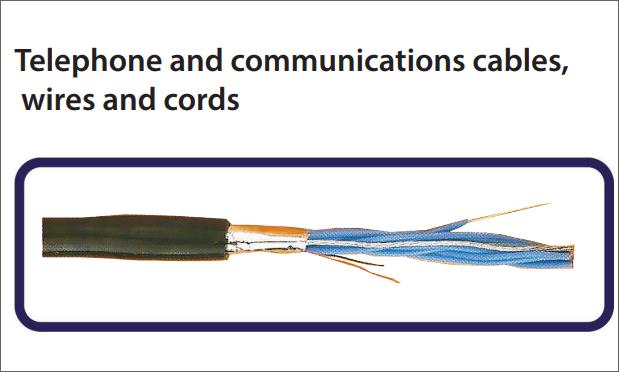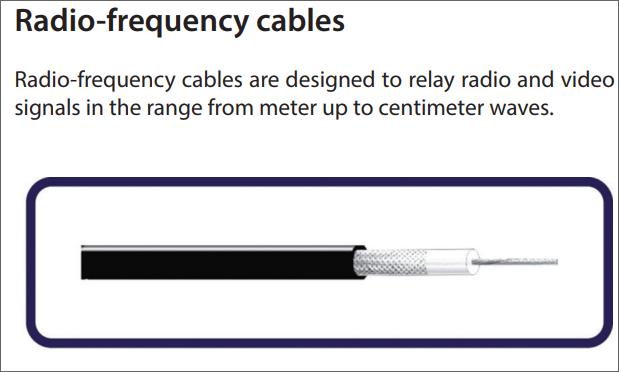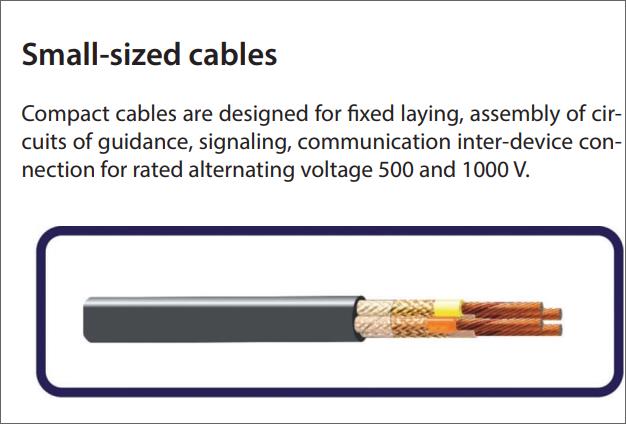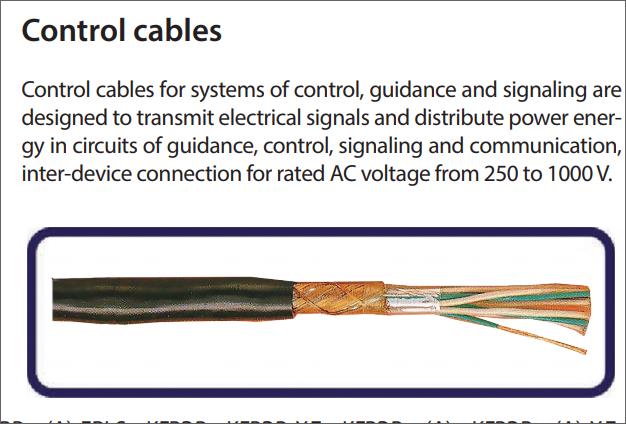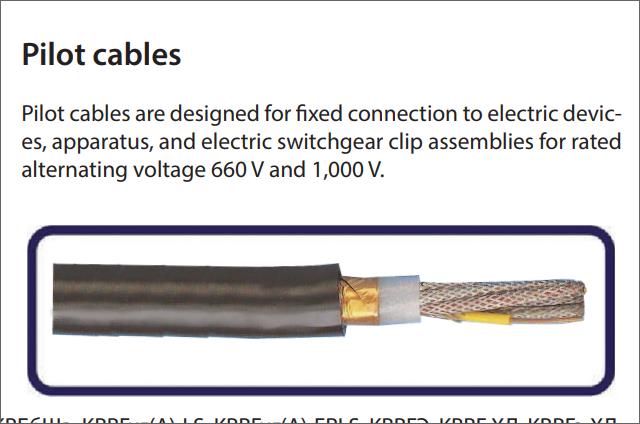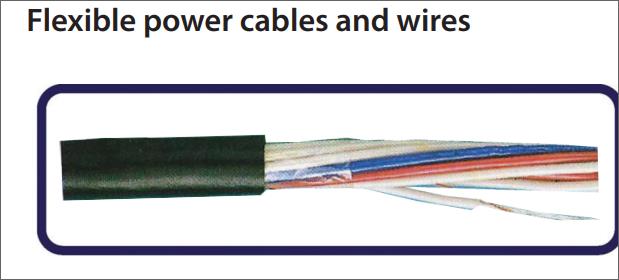 Similar topics
---
Permissions in this forum:
You
cannot
reply to topics in this forum