Offer  
Aloe Vera Organic Fertilizer Liquid Concentrate
Commodity:                Aloe Vera Organic Fertilizer Liquid Concentrate
Description:                healthier plants, higher yield, more nutritious crops, enriched soil fertility
Origin  :                       Indonesia
Possible quantities:     between 17'000 liters (one container) and 170'000 liters (10 container) per month
Incoterms:                  Ex Warehouse/FOB/CFR like buyer's choice
Payment:                    DLC, non-transferable or CAD/TT
Price:                          Depends on quantity/packing/incoterms, quotation against detailed request
Packing:                     1'000 liters IBC Tank / 20-liter jerrycan / buyer's choice
Specification:              Against request
Samples:                    After LOI against request
Draft-Contract:           Against request
See below for which kind of plants the Aloe Vera Organic Fertilizer Liquid Concentrate can be used:
Direction for Use / Application / Dosage
(ALOE VERA ORGANIC FERTILIZER Liquid CONCENTRATE)
Average Requirement per Hectare: (1 hectare is equivalent to 2.47 acres)
Annual Plants: 10 liter per hectare (over growing season)
Perennial Plants: 10-20 liter per hectare (over growing season)
Increase Aloe Vera Organic Fertilizer treatment for very poor quality soil as needed
NOTE :
Please mix Aloe Vera Organic Fertilizer liquid Concentrate solution fresh and do not leave the premixed solution mixed in water for long periods.
Do not spray plants during the pollination phase
Spray the roots when at the transplanting stage.
Spray the complete leaves on the surface and underneath. When possible.
After the land tillage, make your planting holes and apply any solid fertilizer (manure or compost), then spray or water with Aloe Vera Organic Fertilizer solution (200:1 ratio)
Spray application on open areas in the morning or the evening (shade)
The goal is to minimize dependency on synthetic fertilizers and to gain a better yield with less expense with your new Aloe Vera Organic Fertilizer.
It is realistic to minimize synthetic chemical fertilizers by 50% with the application of Aloe Vera Fertilizer 50% (depending on the type of plant, soil quality etc – view website videos for examples)
Keep in mind that each year your soil quality and soil fertility will improve and give a higher yield from regular use of Aloe Vera Organic Fertilizer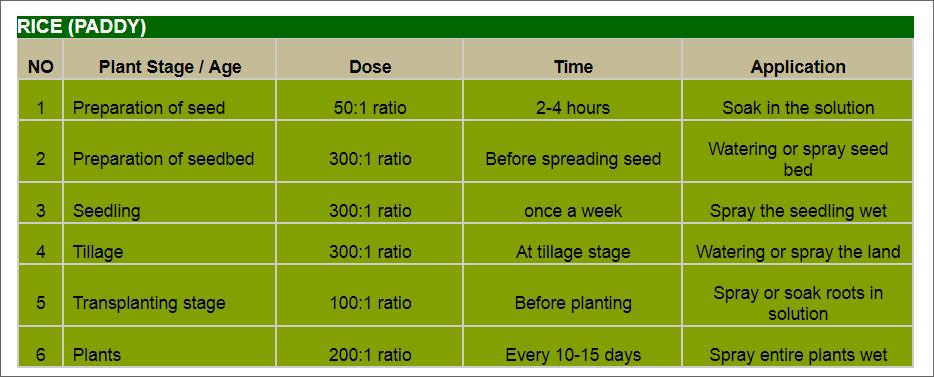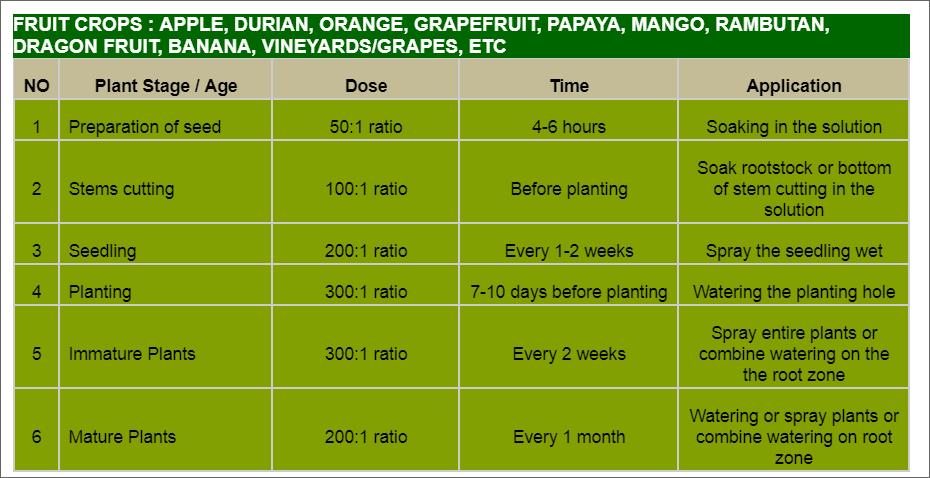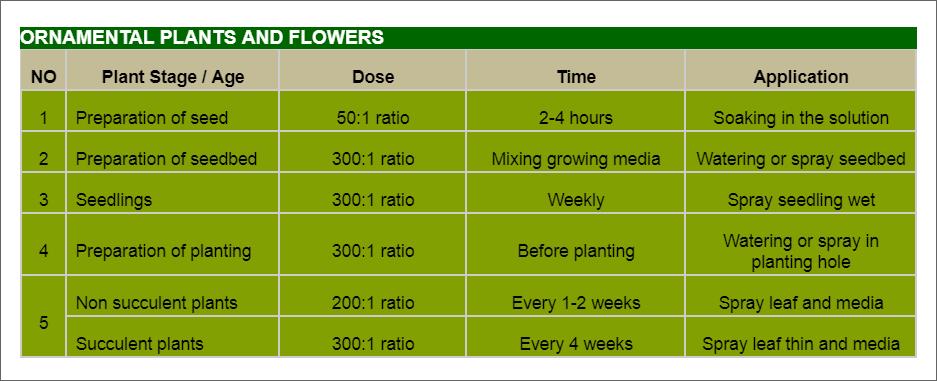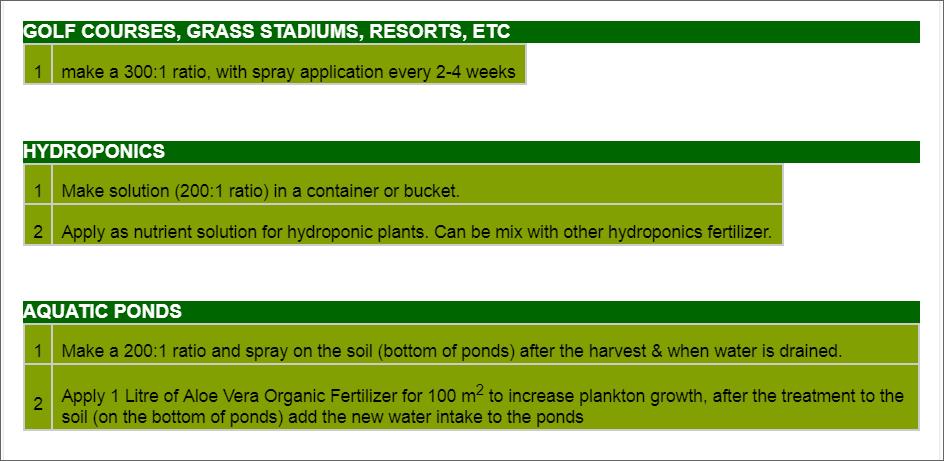 email  aaacapslock@gmail.com
skype rudoflsindelar.aim.com  
ICE  rsindelar
Admin




Posts

: 482


Join date

: 2012-10-23




---
Permissions in this forum:
You
cannot
reply to topics in this forum