Offer : Seller  ALUMINIUM SCRAP  Offer   6061 & 6063
https://petroleumproduct.forumczech.com/t191-seller-aluminium-scrap-offer-6061-6063#194
only if you have money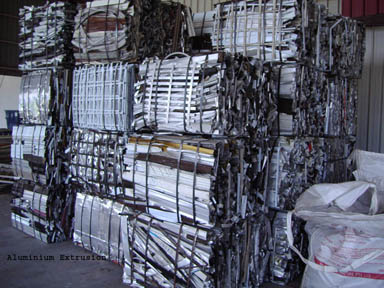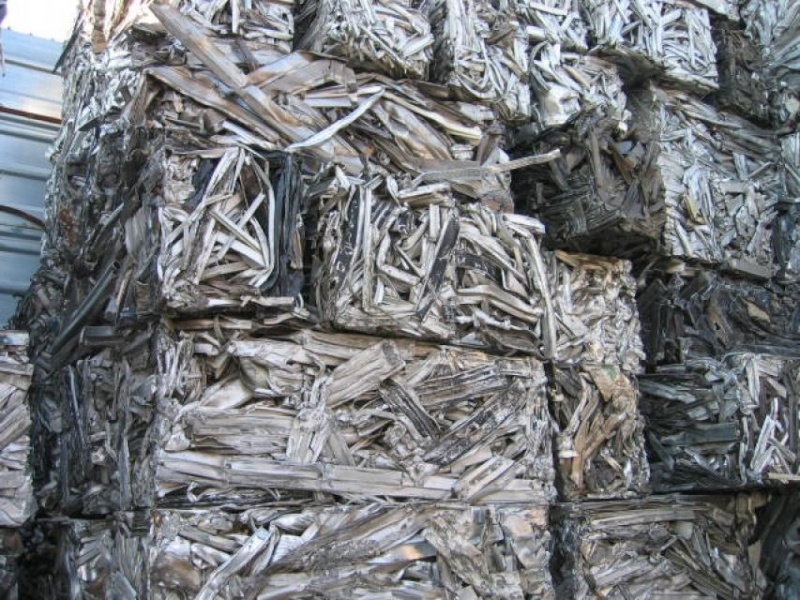 SALES CONTRACT/PROFORMA INVOICE                                                
                                                                                                         05-07-2013                                                                          
We: XXXXXXXXXXX
Represented by XXXXX
Have agreed to go into Sales contract with:
Represented by Mr.
XXXXXXXXXXXXXXXXX  is please to offer  you ALUMINIUM Scrap 6061 & 6063
Contract/Sales Offer for ALUMINIUM Scrap 6061 & 6063
Contract No.: 1
Date: -07-2013.                                          
ORIGIN:CHINA.
INCOTERMS: 2010.
QUANTIT: 280 tones per month, Trial order 140 tones .
CONTRACT PERIOD: 12months.
LOADING PORT: ……..Port CHINA
DELIVERY: Within 30 to 35days from the date of receipt of workable L/C
DESTINATION: CIF AWSP
PACKAGING: Container Shipment.
PRICES: US $ 2000 / tones CIF Turkey or Italy  main ports
INSPECTION:  Inspection by SGS or equivalent, survey agent at the loading port.
PAYMENT-CONDITION: Payment for the first trial irrevocable ,confirmed and transferable L/C 100% at sight                                                                                                                                                                                                                                                                                                                                                                                          
Thereafter for the following monthly deliveries per revolving, irrevocable,  confirmed and transferable L/C  100% at sight
This contract is assignable
Arbitration and Governing Law
Any disputes, controversies and /or claims arising out of or relating to this Agreement or any modification thereto, or any alleged breach or cancellation thereof, which cannot be settled amicably between Seller and Buyer, shall be settled by the International Court of Arbitration, International Chamber of Commerce (ICC), Paris, France, for arbitration by a single arbitrator and in accordance with its rules of arbitration. The arbitration shall take place in Hong Kong China in the English language, and the findings of the arbitrator shall be considered final and binding upon both parties. This Agreement and the provisions hereof shall in all respects governed by the laws of England. Arbitration fee shall be borne by the losing party, unless otherwise awarded.
Any matter that is not covered by this contract shall be decided by mutual agreement in writing between the Buyer and the Seller in accordance with INCOTERMS 2010 and UCP 600.
ALUMINIUM SCRAP Specification:
Aluminium Scrap specification for 6061  & 6063
Procedure:
1.     NCND
2. Buyer issues ICPO with soft probe permission to access financial Capability of buyer.
3. Seller issues signed FCO/sales contract. Under letterhead of XXXXXXXXXXXXXXXXXX  as per the offer
4. Buyer signs FCO /sales contract as acceptance of the offer
5. Seller show  contract and NCNDA filled and buyer check and sign/stamp both contract and NCNDA.
6. Both exchanged hard copy contract and NCNDA and send to banks respectively.
7. Buyer deposit the L/C after inspection to proceed loading process.
8. Buyer visit yard to witness loading (optional).
9. Seller start loading.
10. Seller and Buyer mutually appoints International Surveyor Company (SGS/CIQ)
         Inspects.
Required documents:
- Set of 3 Original Bills of Loading and 1 copy Bill of Loading;
- Commercial Invoice in 3 copies;
- Packing list in 3 copies;
- Certificate of Origin in 3 copies;
- Inspection Certificate from Independent Inspection Agency;
_          Preshippment Inspection report;
Preshipment inspection by SGS
Partial Shipment: Allowed at buyers demand
PAYMENT SHALL BE MADE TO SELLER'S BANK ACCOUNT AS AGREED BY THE COMPANY MANAGEMENT FOR ALL TRANSACTION WITH THE BELOW DETAILS.
Seller's bank information:
Buyer's banking information:
Beneficiary    :
Bank :            
Swift Code :
Bank Adress :
Bank Officer :
Bank tel:
Account #:
IBAN # :
aaacapslock@gmail.com
Similar topics
---
Permissions in this forum:
You
cannot
reply to topics in this forum